The store will not work correctly in the case when cookies are disabled.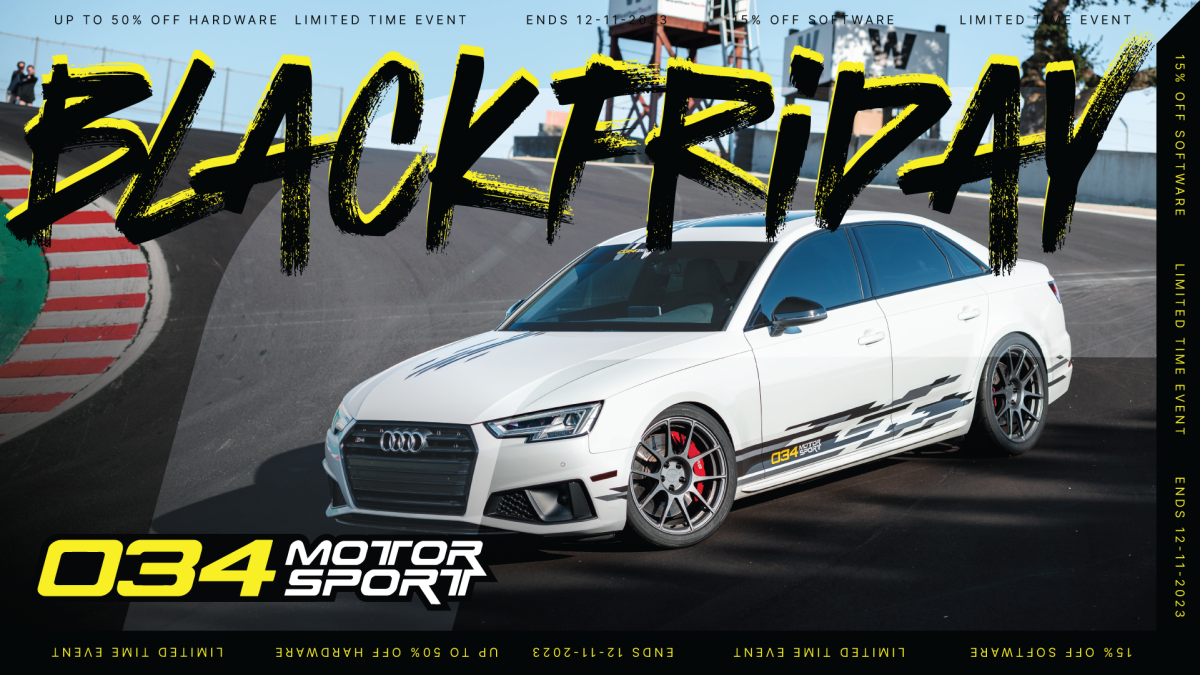 Save up to 50% off 034Motorsport Products!
Take advantage of 034Motorsport's hottest sale of the year! All products are on sale sitewide from 11/20/23 to 12/11/23.
50% Off MSRP on:
034Motorsport Clearence Items
30% Off MSRP on:
15% Off MSRP on:
Dynamic+ ECU + TCU Software
All 034Motorsport Downpipe Products
10% Off MSRP on:
All 034Motorsport Hardware!
Powered By CertiPro Solutions