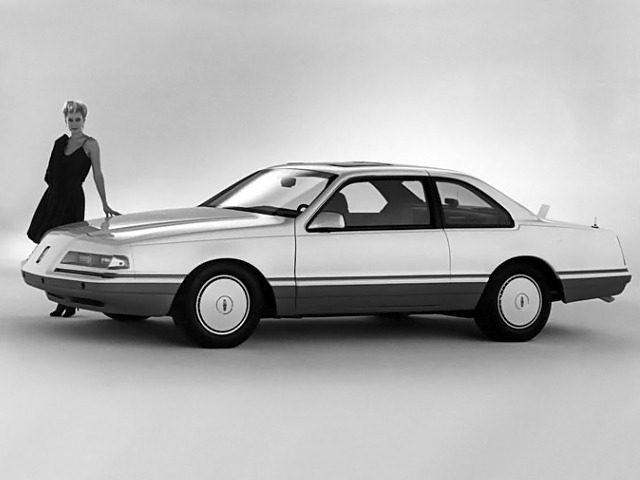 This is an installment in a series of posts looking back on show cars that we feel deserved a little more attention than they got. If you have a suggestion for a Forgotten Concept topic, please shoot us a line or leave a comment below.
Lincoln Continental Concept 100
First Shown: 1983 Detroit Auto Show
Description: High-tech premium sedan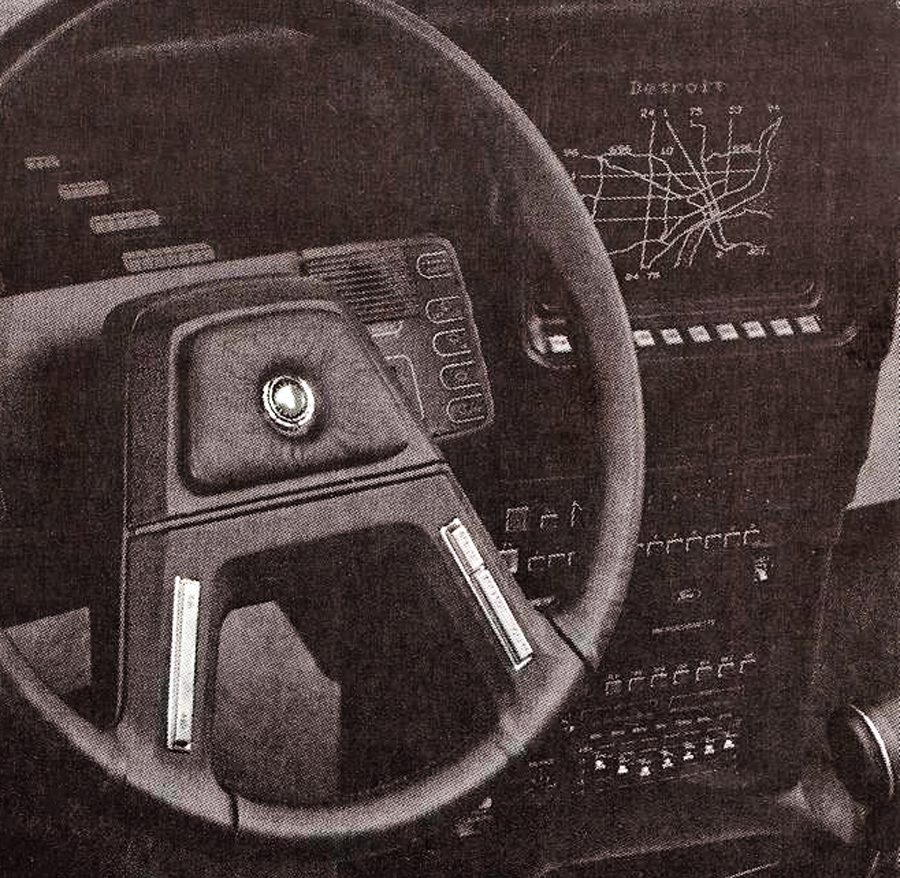 Details:
First seen at the 1983 Detroit Auto Show, the Lincoln Continental 100 Concept was a premium large sedan laden with futuristic technology and wrapped in aerodynamic bodywork. A dash-mounted touchscreen was integral to the 100's tech features, which included real-time navigation, a trip computer, and voice control. The satellite-enabled navigation system was connected via a truck-mounted "shark-fin" antenna.
Additional features included fuel injection, antilock brakes, a heated windshield, tire-pressure monitoring system, keyless entry, and front- and rear obstacle detection.
Though Lincoln made no claims regarding the concept's coefficient of drag, the aerodynamic 100 featured a grille-less front end with sealed, flush-mounted headlamps. The aforementioned keyless entry system allowed the 100 to be built without door handles, further smoothening the car's flanks.
The Continental 100 featured a strong family resemblance to the Ford Thunderbird, which was redesigned for 1983. The 100 was also a harbinger of future Lincoln designs, including the 1984 Continental Mark VII, and the 1988 Continental sedan.
Per Lincoln, the Continental Concept 100 was fully operational, as were its high-tech features.
Streamline Madness! A Gallery of Automotive Aerodynamics in Print Ads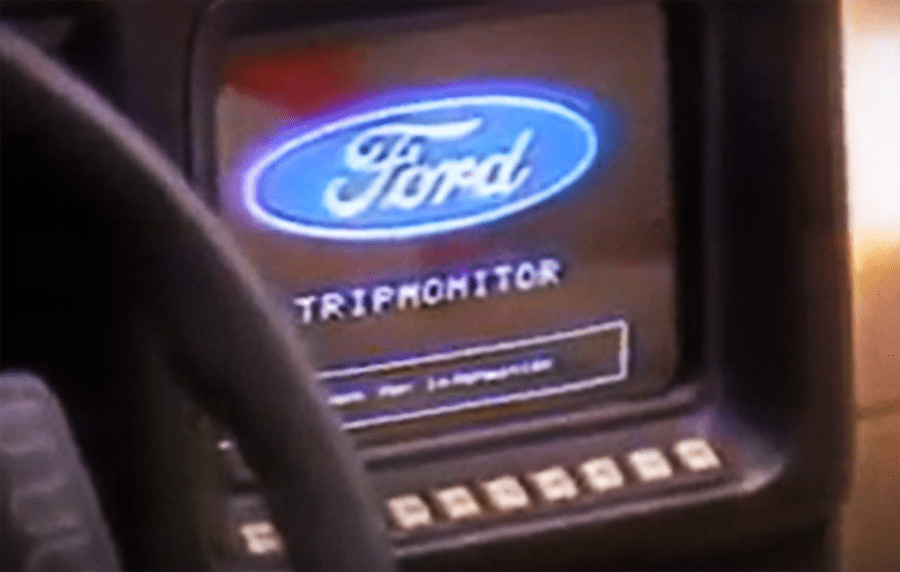 CG Says:
The Continental Concept 100 may have one of the most predictive concept cars every built. Virtually every tech feature on the 100 is now standard equipment on new cars today. Though we are still shackled to the horrors of door handles, the 100's otherwise clean profile predicted the look of many a Ford and Lincoln product, including the game-changing Taurus, which arrived for the 1986 model year.
Forgotten Concept: Corvette Indy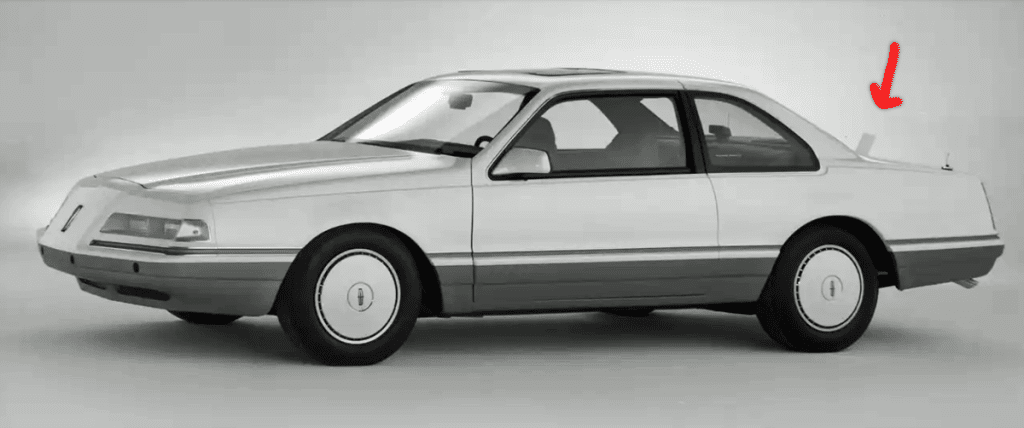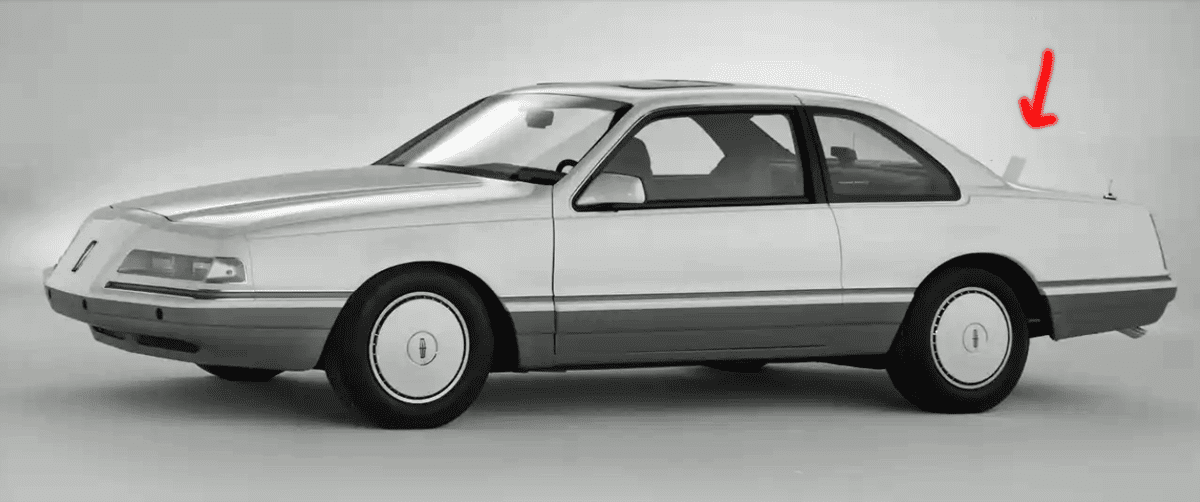 Listen to the Consumer Guide Car Stuff Podcast
Lincoln Continental Concept 100 Gallery
(Click below for enlarged images)
Lincoln Continental Concept 100