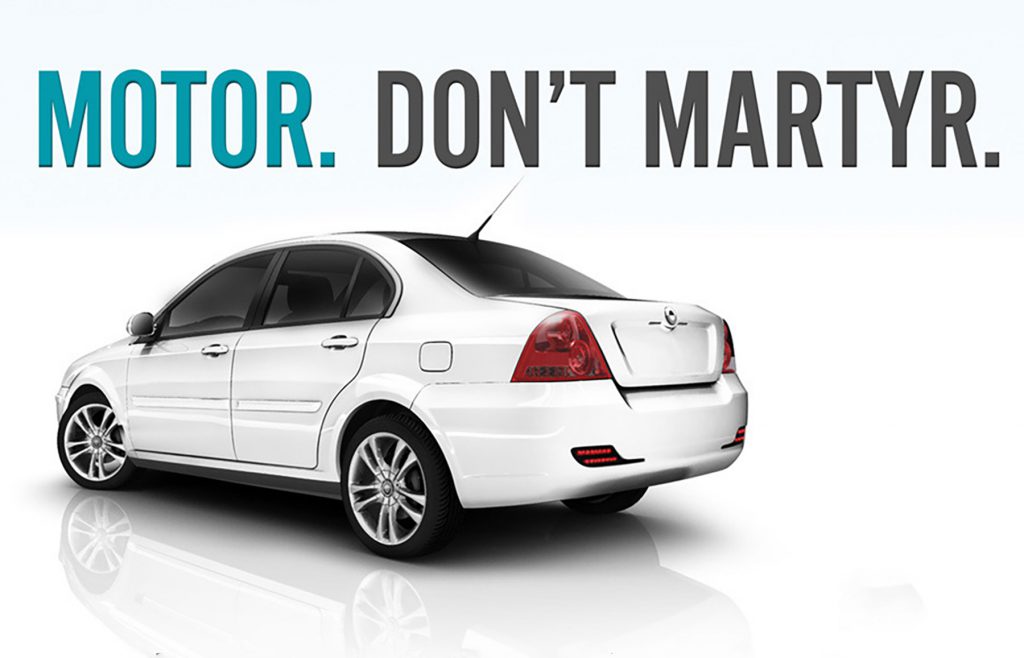 Relax. You don't need to buy an electric vehicle (EV) now, or any time soon. If you've been keeping up with auto-related news, you might feel overwhelmed by the sheer volume of EV coverage. Perhaps you feel like you're missing out on something. I can relate.
Not Ready to Go Electric?
I recall working second shift at a market-research data-collection center in the Eighties. Since I was never home in the evening—and programming VCRs was well-nigh impossible—I completely missed the TV blockbusters Cheers and L.A. Law.  At the time, I felt left out of all the chatter regarding those much-discussed shows, but ultimately it didn't really matter much—though I still hear good things about Susan Dey's portrayal of District Attorney Grace Van Owen.
And, it won't matter much if you kick the can on buying an EV as your next car, or even the one after that. Here's why:
Though a number of car brands have announced timelines—usually a specific model year—for going completely electric with their respective lineups, most cede that those targets are soft, and that consumer demand will ultimately drive the conversion from selling gas-engine vehicles to EVs.
Still, some of these timelines seem very aggressive. For example:
Jaguar, by 2025
Alfa Romeo, by 2027
Buick, by 2030
Bentley, by 2030
Cadillac, by 2030
Volkswagen, by 2035
Honda, by 2040
Hyundai, by 2040
Plus, Nissan intends to sell an entirely EV lineup in the U.S. by "sometime in the Thirties."
Look at the list above and note that—save for Volkswagen—the non-luxury volume brands are planning to completely convert their lineups no sooner than 18 years from now. So, you can rest easy.
As for the luxury brands, they enjoy a clientele with the means to pay for an EV and housing that has (or can be outfitted with) Level 2 home charging. While this number is likely to change quickly as more-affordable EVs hit the market, at the moment something like 80 percent of EV owners have never used a public charging station.
And though we're hearing a lot about EVs at the moment, it will be a long time before even half the cars on the road here in the U.S. are electric. Consider this: The average passenger vehicle in service right now is 12 years old. So, if every car sold from today forward was electric, it would take almost a dozen years before most of the national fleet was electric. What this means is that demand for, and access to, gasoline will remain strong for a long while.
Test Drive: 2022 Ford F-150 Lightning
All that said, EVs are pretty cool. Most electric cars are quick, quiet, efficient, and will ultimately cost less to own over time. Concerns about battery life seem largely unfounded. Though the internet is peppered with anecdotal stories of complete battery failure, remember that, by federal law, hybrid and EV batteries are covered by at least an 8-year/100,000-mile warranty. And in California, that warranty coverage is a robust 10 years/150,000 miles. (Kudos to Toyota for offering California-level coverage in all 50 states.)
So, if you're tentative about going electric, by all means, just wait. Frankly, the public-charging infrastructure isn't where it needs to be yet, and setting up home charging can be difficult and expensive. Also, it may suit your needs to wait a few years and experiment with a used EV, perhaps as a second car.
Also, via the recently passed Inflation Reduction Act, the federal government just extended the availability of EV credits until 2032, so there's no rush to get in on the incentive cash. And, because the new EV-incentive law is so complicated, it may be a while before most vehicles qualify, anyway.
Though I don't know much about Norm, his cheese doodles, or the rest of the Cheers crew, I'm not too broken up about it. But this is the information age, and you can read as much or as little as you like about electric vehicles. You also don't need to buy one any time soon.
Not Ready to Go Electric?
Not Ready to Go Electric?
Not Ready to Go Electric?