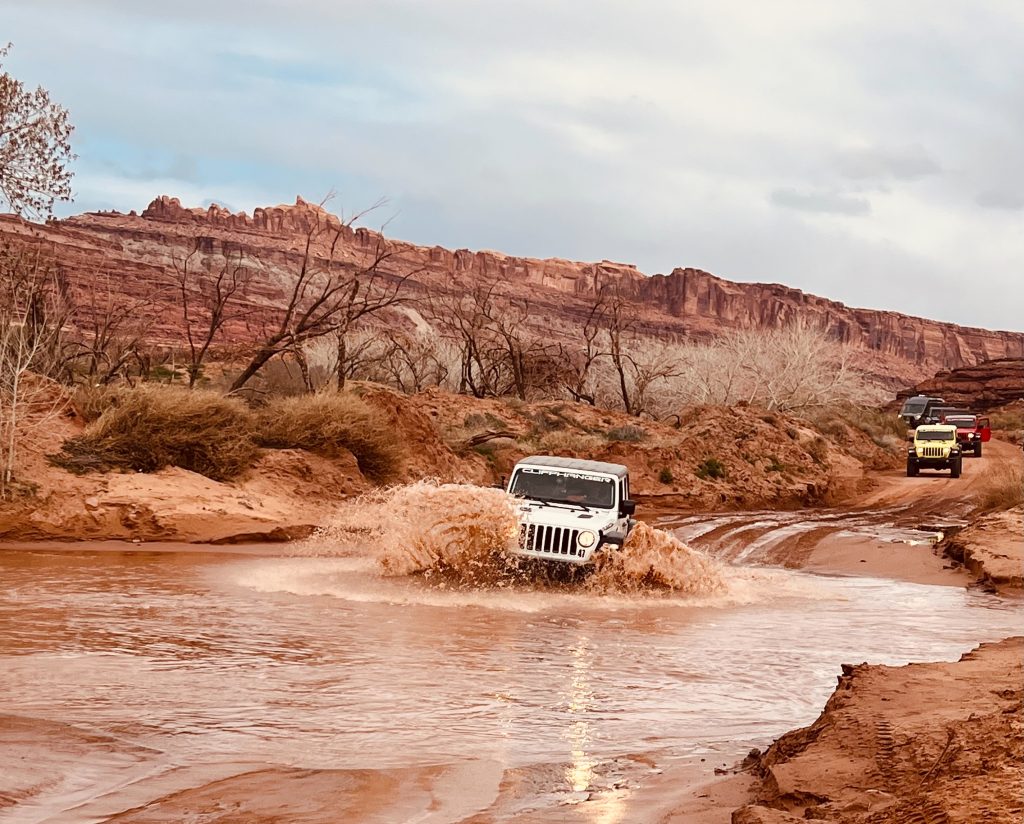 By Sue Mead
Tires matter. Traction is everything. When motoring on everyday roads, but especially when driving on 4WD trails. The more rigorous and extreme the off-roading, the more tires and tire pressure matter. I'm an off-road racer and test-driver of automobiles. I have competed in races around the globe that are often held in places with tough terrain and I have tested a wide variety of vehicles in a wide variety of conditions and climates, so I know the importance of tires.
What is ActivAir?
When I learned that BFGoodrich Tires was going to bring its new ActivAir integrated tire inflation system to the Easter Jeep Safari (EJS), in Moab, Utah, as the locale to reveal and demonstrate this technology, I was thrilled to be invited–both to see the system and to be back to an event I enjoy and a place I love.
Easter Jeep Safari takes place annually during Easter week and attracts tens of thousands of 4WD buffs and a few thousand vehicles ranging from vintage World War II Jeeps to a wide variety of home-built and new factory-production off-road models to participate in trail rides, visit vendors, and attend some or all of the nine-day-long event officially hosted by the Red Rock 4-Wheelers. It also attracts auto manufacturers to introduce new concept vehicles and aftermarket products, as well as to perform testing and evaluation. The area has also become a mecca for adventurers and families nearly year-round.
Favorite Car Ads: 1976 Ford Mustang II
What is ActivAir?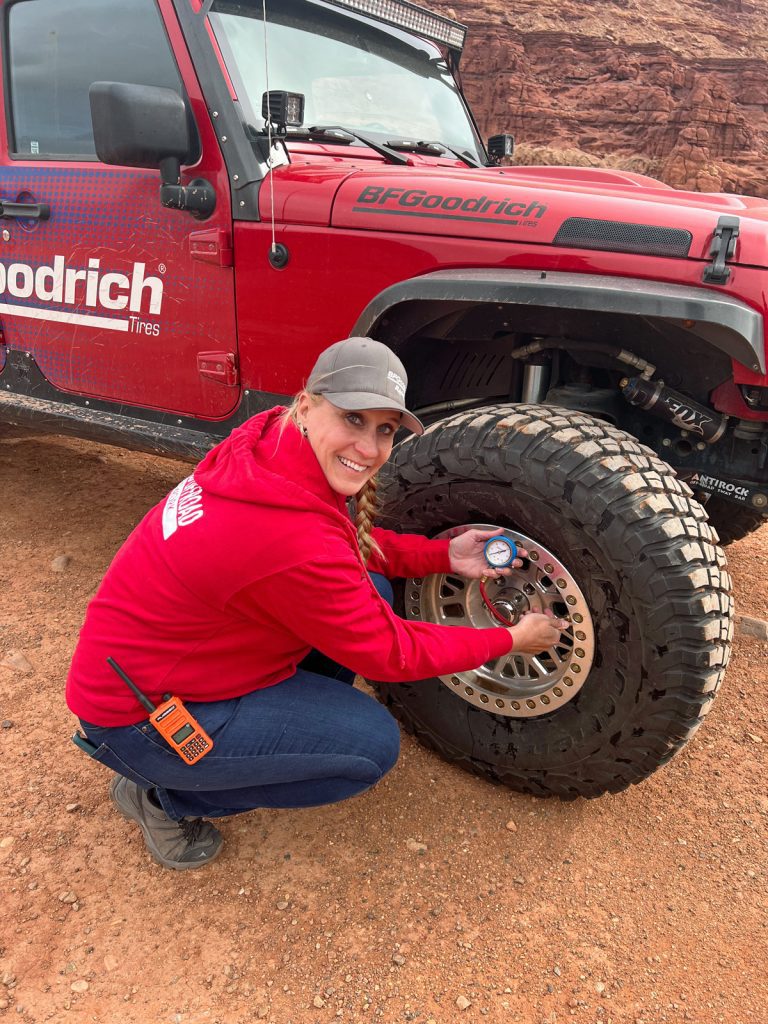 BFGoodrich is already well-known for making tires for everyday vehicles–and especially for SUVs and trucks–as well as for specialized vehicles that travel over tough or rigorous terrain and in desert races, like the Baja 1000 and the King of the Hammers. ActivAir is designed for enthusiasts to 'air up and down' their tires and is geared toward off-road racers and rock crawlers. It will allow drivers to "conquer road, rock, sand and mud," says BFG's spokespeople.
As a result of my work and racing, I am very familiar with the need to "air down" or decrease a tire's psi, which increases its footprint and to also "air up," when needed. For me, this has always meant getting out of the vehicle and using an inflate/deflate system and making sure that the tire pressure is appropriate for the driving and road conditions. This can be time-consuming and challenging when temperatures are extremely hot or extremely cold. It can also be a safety consideration, too, when outside of a vehicle and exposed as other vehicles travel past.
ActivAir's fully-integrated tire-inflation system lets off-roaders air up (add air to increase their tire's psi) and air down (remove air) without ever leaving their seat. Drivers can even adjust tire pressures to exact specifications on the run.
"Our goal at BFGoodrich is to fuel adventure," said Harold Phillips, global general manager for BFGoodrich Tires. "ActivAir is exciting new technology that helps our off-road community optimize their vehicle performance. This latest innovation reinforces our focus on safe off-roading."
This patented premium technology was developed and pressure tested by top builders of specialized vehicles for extreme terrain. The driver can select one of four operating terrains and the system inflates or deflates the tires, while knowledgeable drivers have the option to manually select their desired pressures and allow a transfer of all available power to the ground, which maximizes traction; it also works to fill a flat or punctured tire. This Central Tire Inflation System (CTIS) designed by TELEFLOW includes patented technology with the latest generation of pneumatic valves, and a display and control unit. Dynatrac is a key partner, as well, and has integrated an air passage in their axle assemblies. Specific RFI wheels integrate the air passage. On sale now, prices will vary depending on the build. See the BFGoodrich website for wheel/tire sizes and more information (listed below).
Badlands Bash: Off-Roading in the Jeep Gladiator, Jeep Renegade, and Ram 1500 Rebel
BFGoodrich's new ActivAir system has been tested in a number of extreme environments, such as the at the rigorous Dakar Rally, now held in Saudi Arabia, and in Ultra4 racing, that takes place in locations across the country. It is also likely to find a home with the ever-growing overlanding community in the US and around the world
OnTrail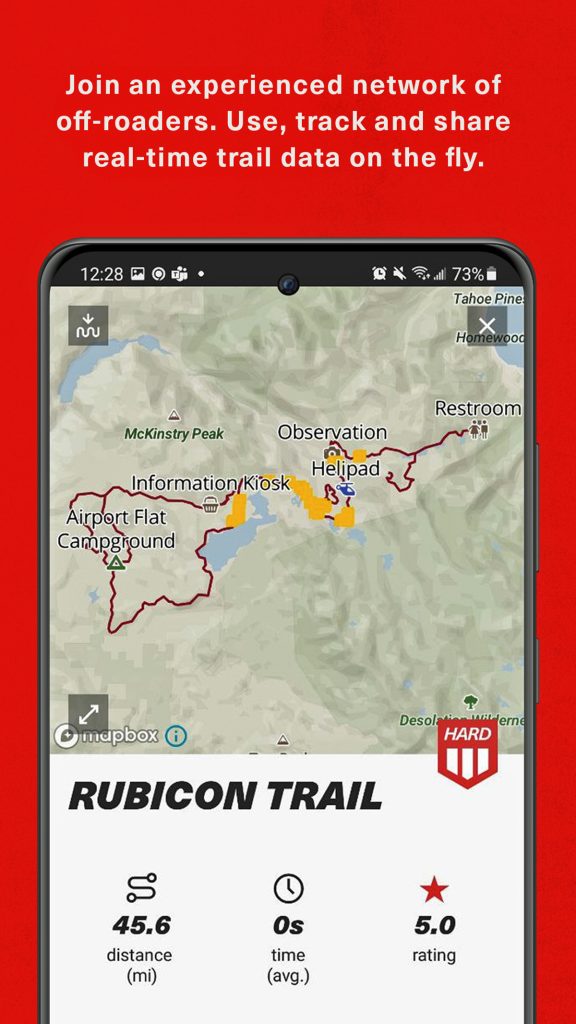 While in Moab for two days of trail rides, our group motored in vehicles with BFGoodrich KM3 Mud Terrain tires and used the BFGoodrich OnTrail App to map our tracks. BFGoodrich says it's the first-of-its- kind mobile app for off-road enthusiasts–it combines essential trail companion tools with community sharing functions to let adventure seekers communicate and share their trips in real time, if desired.
Introduced two years ago, OnTrail has a number of key benefits that include helping enthusiasts find the best trails in an area, filtering by weather, trail difficulty, trail length and user reviews. The app also allows users to leverage crowdsourced information about hazards, obstacles, points of interest, offline maps. Users also have access to vital off-road indicators, such as elevation and trip distance, and are able to capture content and track key data on trail rides, which can be shared socially or with specific users. Novices can improve Their off-road abilities by learning from the pros with helpful how-to- and quick-tip videos. Users can also earn points to redeem for physical and digital rewards.
"With OnTrail, we're bringing off-road adventures to the next level, making it easy for adventure seekers to find and share the best trails based on their specific criteria," said Harold Phillips, global general manager for BFGoodrich Tires. "As we look at the 150-year history of BFGoodrich developing best-in-class tires for auto enthusiasts and adrenaline junkies alike, we see the OnTrail app as a digital extension of our commitment to industry-leading performance. From our support at the Baja race pits to grassroots Garage events, BFGoodrich strives to be a leader in enabling exploration of the great outdoors."
In addition, integrated missions within OnTrail will allow users to take on new challenges, such as supporting a trail cleanup, or completing a first trail on new terrain. With the completion of each trip or mission, users will earn badges, rankings, and points that can be redeemed for rebates and prizes.
As the outdoor adventure market continues to grow, OnTrail will evolve with it, says BFGoodrich, expanding to help ATV, UTV and sports-bike enthusiasts find their own trails with the same detailed rating systems.
More information about ActivAir
Moab, Utah
Moab was once a sleepy western mining town. Today, it's an increasingly-popular destination in an ever-growing region known for three things: its dramatic scenery beset by red-rock canyons, buttes and mesas–with stretches of wide-open backcountry and nearby national parks–and for the hundreds of miles of off-road trails in the surrounding locale. And let's not forget the renowned annual Moab Jeep Safari aka Easter Jeep Safari. Thinking about hitting the trails around Moab? There are a number of vehicle-rental companies and 4WD guide services in the area. Here are a few:
Charlene Bower, Ladies Off Road Network and Camping Network: 480-470-2369
Nena Barlow, Barlow Adventure Tours: 435-259-3195 (opt#3)
Dan Mick, www.danmick.com: 435-259-4567
–
About the author: Sue Mead's automotive career began as a freelance evaluator for Four Wheeler Magazine in 1988, on the first team that included women as testers. Today, she travels the globe test-driving cars and trucks, and working as a photojournalist/feature writer for dozens of publications, specializing in 4WD and adventure. Mead has been an auto editor and 4WD editor for CNN/fn. Her books include Monster Trucks and Tractors, Off Road Racing, Legends and Adventures, and Rock Crawling. She has been to 72 countries, and driven enough off-road and 4WD race miles to have circumnavigated the globe twice! Mead won the Open Production class at the 2011 Dakar, and is an inductee into the Off-Road Motorsports Hall of Fame. Mead is on the North American Car and Truck of the Year and Women's World Car juries.
What Was The Monteverdi Safari?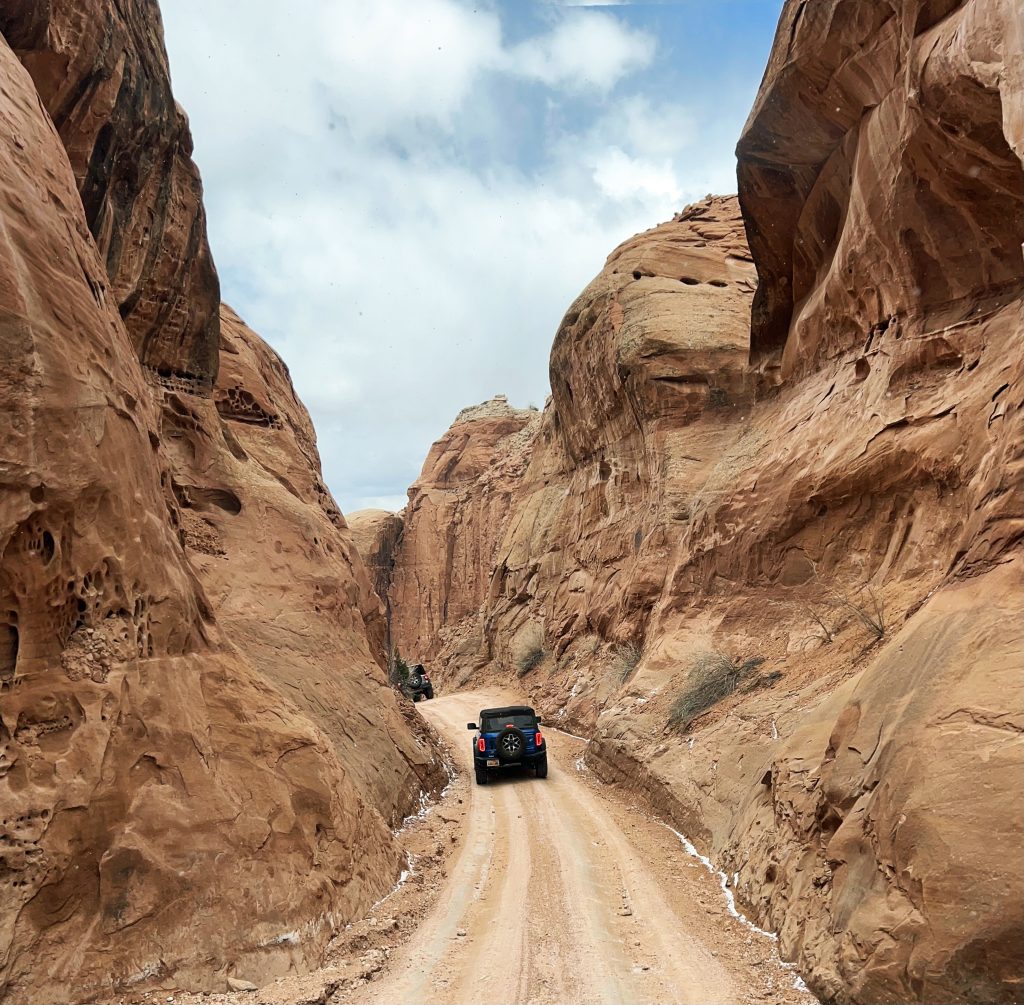 Listen to the Car Stuff Podcast
Image Gallery
Click below for enlarged images
What is ActivAir?
Happy Easter! Jeep Rolls Out Seven Concepts for Holiday Safari
What is ActivAir?
What is ActivAir?